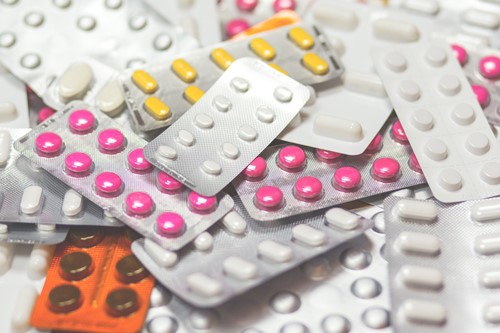 NHS Medicines Optimisation in Care Homes (MOCH) pharmacy teams
In partnership with GP practices, these teams support care homes with medication queries.
The MOCH team will also complete medication reviews for those residents who are new to a care home, recently discharged from hospital, or those who providers have concerns about.
If you would like to use the services please contact your local MOCH team and they will respond within two working days.
Please note that you should not send patient sensitive information unless you have a secure email address.
Below are some of the areas where the team can offer support and/or guidance to care home staff and your residents.
Directory of Services (DoS) for community pharmacies
The opening times for local pharmacies can be accessed via this website. There is a contractual obligation that pharmacies keep this information up to date.
Locally Commission Service (LCS) for Palliative Care
The following pharmacies are part of the LCS for Palliative Care (end of life medication). These pharmacies should have in stock all medicines required to fulfil resident's palliative care prescriptions.
Reuse of Medication Policy
This policy was withdrawn in April 2022
Proxy ordering
Using online health services has become more and more popular over the last few years, making communication between patients, carers and healthcare professionals easier, faster and more convenient. Proxy access was developed to allow someone other than the patient to access and manage parts of their GP online services account. The proxy is given their own online access account (rather than using the patient's login details).
Proxy ordering access enables care homes to order medication monthly and also order interim/acute prescriptions via the practice's online portal. Using this portal provides care homes with an electronic audit trail of what medicines have been ordered. This removes the need to make copies of repeat slips prior to submission to the GP practice. Online ordering of medication has been shown to be less time consuming for care home staff.
For more information on online access for proxy ordering please see this information provided by NHS digital.
To read about the benefits of proxy ordering, please access the "Evaluation and benefits page" on the NHS website or read the "Benefits to proxy access" document produced by the Sussex NHS Commissioners. Please note this document might not be suitable for users with assistive technology. If you need this information in another format, please contact  aopcontracts@westsussex.gov.uk
Support Sessions: Proxy Access to Ordering Medications for care home residents
NHS England and Improvement (NHS&I) are looking to support care homes, GP practices and community pharmacists in rolling out the ordering medications by proxy access – this is where care homes staff are able to order online repeat medication for their residents.
To support care homes to be able to order medication online on behalf of their residents, the Digital First team at Sussex NHS Commissioners are working with Barclays Digital Eagles to provide support to care homes through the process of implementing proxy access. Providers can book onto one of the support sessions being run by Barclays Digital Eagles.

Please visit the Barclays website for more information on Barclays Digital Eagles
Please note: In order to use proxy access, it is important that providers have completed their (Data Security and Protection Toolkit) DSPT. For more information see section below.
Support sessions: DSPT Sussex - support for providers across Sussex to complete the DSPT
The Data Security and Protection Toolkit is an online self-assessment tool that enables organisations to measure and publish their performance against the National Data Guardian's ten data security standards.
All adult social care services in England, including residential and nursing homes, supported living, homecare, extra care, shared lives and day services, are strongly recommended to complete the DSPT.
All organisations that have access to NHS patient data and systems must use this toolkit to provide assurance that they are practising good data security and that personal information is handled correctly.
For more information and guidance on the DPST including how to register, please visit the data security and protection toolkit page on the Digital Social Care website.
If you need support completing the DSPT, please book onto a support session run by West Sussex Partners in Care.
Regional Medicines Optimisation Committee (RMOC)Homely Remedy guidance
The CQC states that 'a homely remedy is a medicinal preparation used to treat minor ailments; it is purchased over the counter and does not require a prescription. They are kept as stock in the care home to allow access to products that would commonly be available in any household'.
Having a robust Homely Remedy Policy in place ensures that residents have access to medicines to treat minor ailments. Please see the RMOC Guidelines  for further information with regards to Homely Remedies procedures.
Giving medicines covertly
In some circumstances, a best interest meeting may find that someone being supported in a care home or in their own home needs to have their medicines administered covertly.
Adults should not be given medicines covertly unless they have been assessed as lacking the mental capacity to make decisions about their health or medicines.
Care staff need to be aware of the Mental Capacity Act and its Code of Practice and the Deprivation of Liberty Safeguards to protect both the person and themselves. NICE have produced a quick guide to giving medicines covertly.
Discharge from hospital guidance
Western Sussex Hospitals Foundations Trusts, Brighton & Sussex University Hospitals and Surrey and Sussex Healthcare are all currently issuing patients discharged from hospital with 14 days supply of medication.
If you have a patient discharged into your care home from hospital or a new resident admitted to your home, please let your NHS   Medicines Optimisation in Care Homes (MOCH) pharmacy team know, as they will ensure that these residents are prioritised for a medication review.  As part of their medicine review process, they will endeavour to align and synchronise the resident's  medication so that it falls into the monthly cycle of the home.
If you have a resident admitted to hospital, please inform your community pharmacy team so that the person's medication is not supplied with the monthly cycle.
General enquiries unrelated to care homes
West Sussex NHS Clinical Commissioning Group's Medicines management team can be contacted for general advice around use of medications, as follows.
Crawley, Horsham and Mid-Sussex areas - wsxccg.nmmt@nhs.net.
Coastal West Sussex areas - wsxccg.smmt@nhs.net.
Last updated: 08 September 2022